Reviews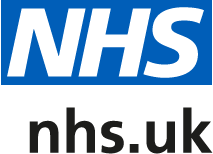 updated at 11:11am on 25/02/2020
by Derek Kersey
Excellent Practice
I can't fault this Practice. The administrative staff are very well organised, sympathetic and efficient. The waiting area is warm, spacious and comfortable. All the Doctors are extremely competent, welcoming and effective. Their knowledge of the NHS systems is wide so that all the available facilities can be accessed, where appropriate, with ease. I am particularly impressed with the morning walk-in arrangements, giving access to a GP without making an appointment. An excellent patient focussed system. Overall the best Practice I have ever experienced. Well done.
Visited in October 2019, Posted on 06 November 2019
by Anonymous
Excellent
I had to revise my previous comment & delete it. Shouldn't judge the surgery by meeting only one Gp. Now that I've met the other Gp, I feel I can trust this practice. All respect for two female practitioners running a busy place in a world dominated by men. The doctor is excellent, companionate & professional S.
Visited in September 2019, Posted on 30 September 2019